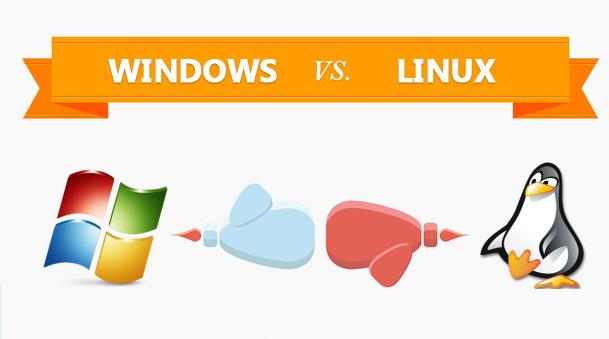 Linux vs Windows hosting
If you've already decided you need a hosting account, you might get slipped up when you get asked, "Linux or Windows?" Fortunately, there isn't a big difference between them and either type of account works for most customers.
To make sure you do get the right type of account, though, you should choose the type of hosting account you want based on how you're building your site.
| Development Tool | Linux | Windows |
| --- | --- | --- |
| WordPress® or other Web apps | ✓ | – |
| Dreamweaver or other WYSIWYG apps | ✓ | – |
| PHP, MySQL, CGI, Python, or Perl | ✓ | – |
| ASP, ASP.NET, MS SQL | – | ✓ |
| ASP, ASP.NET and PHP, MySQL | – | ✓ |
| I have no idea what any of this means | ✓ | – |
It's important to note that these are just our recommendations. Windows accounts will actually support most of these development tools but Linux hosting best fits most customers hosting needs.
In order to decide whether to go for Linux or Microsoft hosting you will have to identify what your website will need supported.
If you need to support Microsoft products such as ASP.net, ASP, MS Access, Microsoft SQL Server or VBScript, then Windows hosting would be better.
Linux is generally a more popular option because of its affordability, stability and many features. Linux supports PHP, Perl, mySQL, PostgreSQL and CGI Scripts.
Both Linux and Windows servers are reliable, stable and secure. Generally, however, more viruses are written to attack Windows servers than Linux servers. If you need to host on a Windows Server ensure that your web hosting company continually upgrades their Windows and Linux servers with the latest fixes and patches available.
Two points to note:
First, just because you use Microsoft Windows on your computer does NOT mean that you need to host on a Windows hosting package. Windows for your home computer is completely different from a Windows server.
Secondly, even if you use Microsoft FrontPage or FrontPage extensions to design your website, you can still use either Linux or Windows hosting as long as your chosen package supports FrontPage.